Muskoka Boat Rentals — Serv­ing the Graven­hurst, Brace­bridge (Lake Muskoka, Lake Joseph, Lake Rosseau) Huntsville (Lake of Bays, Lake Ver­non, Fairy Lake, Penin­sula Lake, Mary Lake) areas!
Indulge in all the nat­ural won­der Muskoka has to offer from the exclu­sive van­tage point of your very own lux­ury boat rental!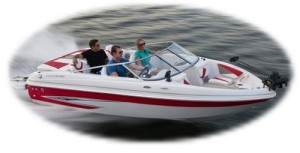 You don't have to be a mil­lion­aire. With MLM Rental Boats, you and your fam­ily can expe­ri­ence the splen­dor of a boat rental in Muskoka with­out the cost and has­sle of boat ownership.
We offer a large vari­ety of rental boats to choose from, cre­at­ing a new and mem­o­rable expe­ri­ence for you each and every out­ing. Our boat rentals include Glas­tron and Tahoe Bowrid­ers, Pon­toon boats, Lund Fish­ing boats, wave run­ners (seadoo, sead­oos, per­sonal water­craft, PWC, jet­ski) and many other new mod­els. Your per­sonal lux­ury craft or PWC can even be deliv­ered right to your cot­tage – con­tact us for more details.
A family-run busi­ness, MLM Rental Boats strives to pro­vide each and every client with an excep­tional expe­ri­ence, every visit. Come enjoy the friendly ser­vice and fam­ily atmos­phere we're famous for!
Deliv­ery Ser­vice Areas
Our boats can be deliv­ered to almost any loca­tion through­out Muskoka, includ­ing Port Car­ling, Brace­bridge, Graven­hurst, Huntsville and sur­round­ing areas. Your per­sonal lux­ury craft will be deliv­ered to the near­est launch on the lake most con­ve­nient for you.
Addi­tional Services
At MLM Boat Rental, you will receive a first class expe­ri­ence includ­ing all the bells and whis­tles offered by Mary Lake Marina. Our pre­mium ser­vices include: boat repair and ser­vice, boat dock­ing, gas, boat sales, second-to-none wax and pol­ish ser­vice and even … ice cream!
Get­ting Here
We are con­ve­niently located 5 min­utes south of Huntsville. To come visit us, take High­way 11, exit on Gryf­fin Lodge Road and fol­low the signs to Mary Lake Marina. We look for­ward to see­ing you! Google Map Us!
Turn Your Dreams Into A Muskoka Address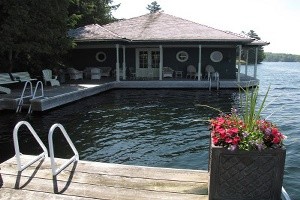 Are you ready to live your dream? Immerse your­self in Muskoka's nat­ural beauty through home own­er­ship. Monique, the owner of MLM Rental Boats, is also a rep­re­sen­ta­tive with Royal LeP­age Lakes of Muskoka Realty Bro­ker­age. Famil­iar with Muskoka's water­ways as a long time res­i­dent, Monique is your best choice for dis­cov­er­ing that per­fect water­front prop­erty. She has built a suc­cess­ful busi­ness through client refer­rals, her reward for help­ing make their dreams a real­ity. Click here to go to her Muskoka Real Estate Website!
Come enjoy the friendly ser­vice and fam­ily atmos­phere we're famous for!